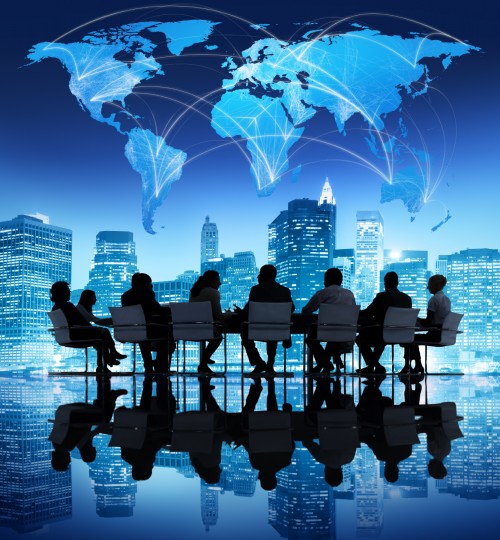 Cyber Series Launch: Protecting Your Vital Assets in a Cyber Threatened World
Rampart Group is launching a regular blog series to provide you critical cyber protection tips and information.  These tips will help you keep your information safe, ensure you are current on FBI recommended protocols for your organization's information safety, and relay federal cyber legislative updates we think you'll want to know about.  
Below is our first blog post in this series, outlining the breadth and depth of cyber threats on a global and local scale.    
Humans are the weak link in cyber security
It is a fact that Internet-based social networking sites have created a revolution in social connectivity and business transparency.  It is also a fact that con artists, criminals, and other dishonest individuals are exploiting this capability for profit and/or nefarious purposes. These hackers are very skilled at getting past security walls by designing their actions to appear harmless and legitimate. 
The reason humans are the weak link in cyber security is because hackers and data manipulators have studied the behaviors of consumers.  They prey on our thirst for information, including the use of free apps to enhance everything from business productivity, to managing our finances, to navigating the routes to our doctor's office, to tracking the weather and reading the daily news.  Our cell phones have created a voracious consumer appetite for vast amounts of information and we are addicted to the ease with which our cell phone devices have become our personal assistants.
Cyber threats on a large-scale and—right where we live, work and play 
If we look at cyber security and safety on a global scale, we know that cyber-attacks, if successful, have the ability to impact our national infrastructure causing large scale economic disruption—the banking industry, regional electrical grids, and our access to clean water as a few examples.  On a smaller scale, but equally disruptive, we know that cyber hackers are able to create viruses that temporarily freeze the productivity of and profitability of entire companies. Often, entrepreneurial start-ups are targets because most do not have security measures in place early on to secure their information.  Within our own families, we have conversations with our kids about watching everything they post on social networks, that once information or media is posted, it's available for public consumption—even if our kids are posting to private groups.  Skilled cyber hackers know how to circumvent safety barriers and protocols.
Cyber threats are all too real and can impact every facet of our lives.
The FBI's focus on cyber terrorism—and pending policy out of Washington D.C. 
In recent months, the leaders of the Department of Homeland Security, Department of Justice and the Federal Bureau of Investigation expressed concern over the increasing numbers of cyber-attacks, with FBI Director Robert Mueller stating that while terrorism remains the FBI's top priority, "In the not too distant future, we anticipate that the cyber threats will pose the No. 1 threat to our country."
Currently, cyber security legislation is working its way through congress with President Obama promising to leverage executive authority to update national security standards.  It remains to be seen if the final legislative bill will include or exclude federal cyber regulations over networks that facilitate commerce, provide search services or are platforms for social networking and speech—as these vehicles are deemed, "unlikely to constitute threats to our national security, "according to Democratic Senator Ron Wyden.
Rampart Group – a cyber safeguard   
The Rampart Group views cyber threats as a tipping point for the safety, security, and profitability of businesses and organizations.  Our goal, with any sized organization, is to help you proactively identify your information security vulnerabilities, so you can safeguard your People, Products, Property, Information and Reputation. 
We at Rampart Group are committed to your security. Call 1-800 421-0614 or contact us today with your security or investigative needs.